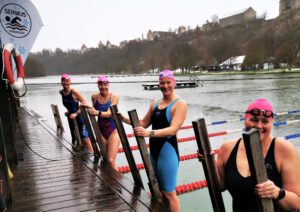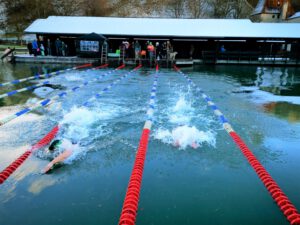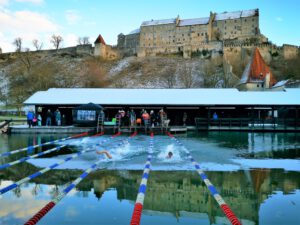 We cordially invite you all to our 1st ICE Camp of the 2021/22 season on October 15, 2021 to October 17, 2021.
The training camp is intended for those who want to improve their technique, prefer a training camp with demanding units, but also for those who are new to ice swimming. The ice swimming arena in Wöhrsee and the indoor pool in Burghausen are available for training. The management of the training camp is the first director and coach of Serwus Burghausen, Stefan Hetzer.
Program:
Friday
from 2 p.m. training in the ice swimming arena «Wöhrsee»
6:00 p.m. – 7:30 p.m. Training in the Burghausen indoor swimming pool
8 p.m. – 10 p.m. comfortable get-togethers / theory
Saturday
10 a.m. – 12 p.m training in the indoor swimming pool Burghausen Training im Hallenbad Burghausen (technique / athletics) or Wöhrsee
3 p.m. – 5:30 p.m training in the ice swimming arena «Wöhrsee»
8 p.m. – 10 p.m. comfortable get-togethers / talking about "ICE winter swimming"

Sunday
9 a.m. – 12 p.m. test competition in the ice swimming arena "Wöhrsee"
1 p.m. – 2 p.m. evaluation training camp
Organization:
At this training camp, we Serwus Burghausen e.V. stand behind it and are responsible for the training, test competition and security. The offer is aimed at our members and everyone over 16 years old and who would like to train with us under ideal conditions. The indoor swimming pool with its brine pool is available to us to recover after ice swimming. The number of participants is limited to 16.
Cost:
So that we can cover the expenses, the price for non-members is € 150.00 and for Serwus members € 50.00. This price includes admission to the indoor pool, supervision, security and the test competition. The costs for accommodation, meals, travel to and from the hotel are not included in the price. Each participant has to organize this himself.
Rules:
The current behavior and hygiene regulations of the city of Burghausen / Bavarian State Government and Serwus Burghausen e.V. apply to protection against the corona virus. Only people who comply with the german 3-G regulations can take part in the event. The proof of vaccination, convalescence or test must be presented and handed in as a copy when registering. A special hygiene concept is available for this event.
Liability:
By participating, each participant confirms that he is physically fit and consciously takes the risk of ice swimming.
Liability claims of any kind against the organizer are excluded.
Sign up:
If you have any questions, pleas contact us. Otherwise, register by September 20, 2021 at the following email:
swimm-tri.hetzer@t-online.de or our contact form
Anfragen und Anmeldung zum Trainingscamp